July 6, 2015
Coming to Vancouver next week: a special opening of sorts by
Drawn and Quarterly.
  A double book launch and opening to be exact. On the 16th of July, Marc Bell and Anders Nilsen, two acclaimed cartoonists whose work straddles the dividing lines of fine art and comics will be at
Lucky's Comics
at 7pm to talk with folks about their two new publications that have just been released by Drawn and Quarterly:
Stroppy
 and
Poetry Is Useless.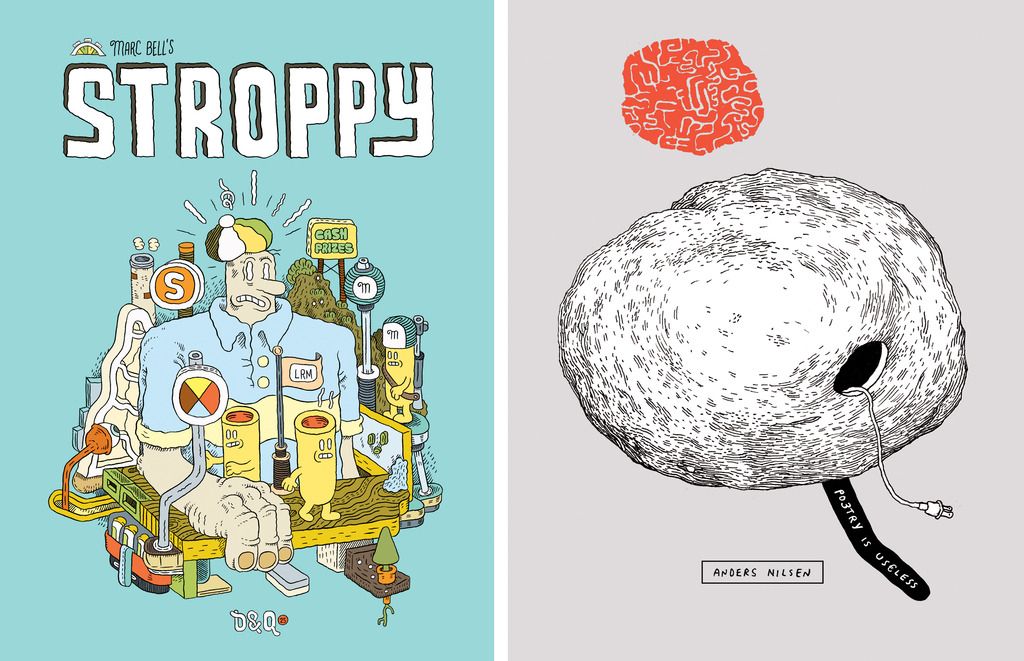 VIA caught up with Bell and Nilsen on the road as they are currently travelling the West Coast promoting their books in Los Angeles, San Diego, San Francisco, Portland, Seattle and Vancouver. They gave up some interesting intel on their books, perhaps it will be enough to entice readers to visit Lucky's on Main Street next Thursday and meet the artists in person.