November 12, 2014
What would your inner creative realm look like?
Can you picture it?
Would it be populated with other inspiring creative types who energize you? Perhaps your imagination kingdom is a quiet and calm atmosphere of reflection, or maybe, it is just the opposite; a place of chaos and nonsense where you can constantly explore and be surprised.
Last week VIA visited Initial Gallery and conversed with artist Rebecca Chaperon about her exhibition entitled Eccentric Gardens. Chaperon's painting exhibition is a complex visulisation of her inner sanctum.  These painted gardens form the pulse of her perception within the world, or shall we say worlds, that she inhabits.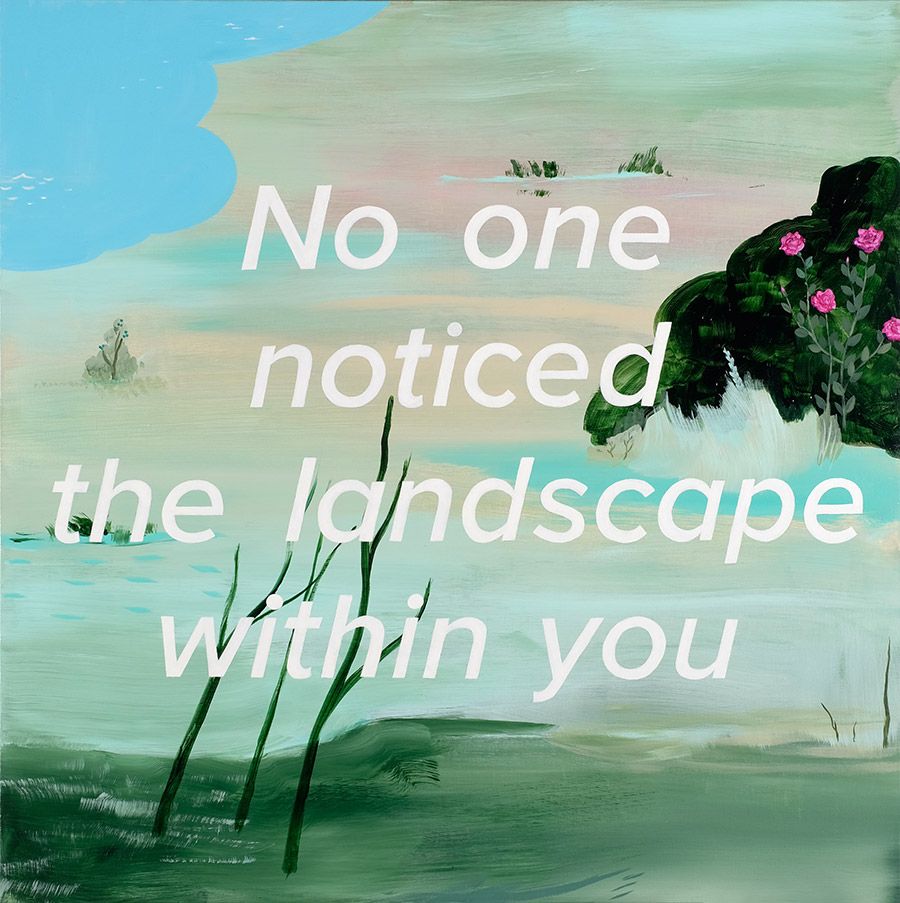 Within the constructs of this exhibition her painting has jumped off of the canvas and into the third dimension. Obelisks, portals, and undulating rainbows extend out into the space, further deepening the immersive experience of entering into this mercurial world.  The scale of these objects in relationship to the body connects in a profound affective manner.
The ethereal rainbow, a symbol incorporated into several of Chaperon's paintings in the show, also physically manifests itself in the space as a dense beam projecting vibrant pastel strips of blue, pink yellow, green and purple. These rays push out into the floor and wall, perhaps one could even perceive them as pushing through the wall and floor. The girth of this wavy band is physically felt, this rainbow is rock solid and not going anywhere. Transience and lightness of being are denied, the juxtaposition of the rainbow as a fleeting cypher of light with that of the rainbow as a compacted unshakable and grounded entity serves as a reflection on creativity itself.  Moments of creativity strike unmistakeably, like a lightning bolt or shock to the system.
…READ THE REST OF THIS ENTRY>>>